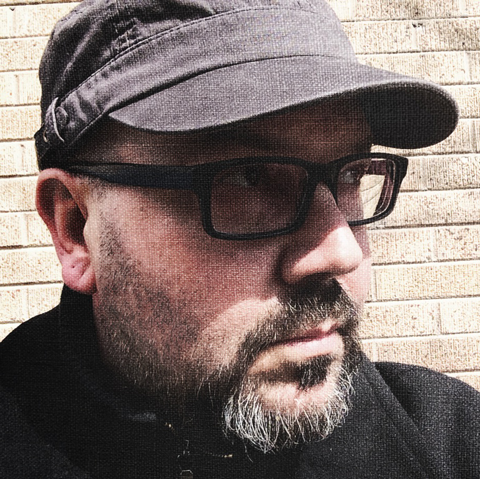 Devin has two decades of experience in Business Strategy, User Experience Design, and IT Architecture. His broad base of experience includes strategy, information architecture, visual design, media production, implementation, and project management. Devin does not like writing about himself in the third-person.
If someone would have told me when I graduated art school that ten-plus years down the road I would be working for a Big 4 firm, I would have thought they were crazy. However, in the rear view mirror, the transition looks pretty natural.
While at school, I studied electronic media art. The program was well rounded, balancing creative development with technical discipline. I was exposed to all facets of design, specializing in 3D modeling and animation, video, and performance art. I was also introduced by one of my professors to a new technology – a way to send pictures and text over a network. If statistics are to be believed, I was one of the first 3000 people to have a home page on the internet.
After graduation, I was hired by a small consulting firm in Chicago to create 3D drag-and-drop environments for a training CD-ROM. I ended up taking over development within the group and ultimately managed the development of several award winning CD and web-based training products.
In April of 1999, the small consulting firm was acquired by a larger strategy consulting firm. In the early days after the merger, my group was integrated into the solutions delivery arm the new firm was establishing during the dotcom heyday. During this period, I was involved with the development of many web-based applications from ideation to final release. After the bust, the firm focused its efforts on IT strategy which it viewed as its core competancy. The solutions delivery group was dismantled and I was offered an opportunity to transition into the role of IT Architect.
In October of 2006, I switched to the operations side of the firm and led Marketing Technology and Media Services within the firm. I created an internet strategy we delivered in the form of new public-facing sites, blogs, and social media as well as SEO/SEM efforts, produced multimedia for culture-building and communications needs, and was involved with strategy and implementation for an effort to deliver collaboration technologies for our field consultants.
In November of 2011, the larger consulting company was purchased by an even larger consulting company.  In my short time here, I've been focused on migrating our online marketing properties and examining how our collaborative blogging and social capabilities might scale up to add value to a significantly larger organization.
In the Summer of 2011, I took a 2 year assignment in the Innovation Office. In that role, I was in charge of innovation strategy and frameworks. I developed an approach to rationalize the ideas generated during challenges into a handful of actionable initiatives. The program brought leadership together with stakeholders from around the firm in a multi-day collaborative workshop to engage in lateral thinking exercises to take challenge submissions and megatrends as input, and design the business case for 3-5 specific initiatives to deliver value.
This winter, a two year initiative to tackle enterprise search and information discovery had its initial launch. By all accounts, the platform is already a success and it's opened up countless other opportunities to take our approach to other information discovery challenges and solve those, as well.